I've started fleshing out my talk for OER18 and I have a pretty clear idea of the points I want to make – I'm going to talk about how teaching open skills is an investment in lifelong learning and digital citizenship; and expand on that with an example of using OER in a cultural heritage activist context. With superb timing, Alison Littlejohn et al. have just published an excellent paper summarising the events that form the starting point of my tale.
"Engagement within the editathon left some participants with a sense that they can shape societal agendas through simple editing actions and, for some, editing has become a form of continued activism." (Becoming an online editor: perceived roles and responsibilities of Wikipedia editors)
I couldn't have asked for better.
In doing some background reading for my talk however, and reflecting on various events of the last few weeks, I also find myself staring off down another metaphorical rabbit hole as various synapses spark and flare in the dark.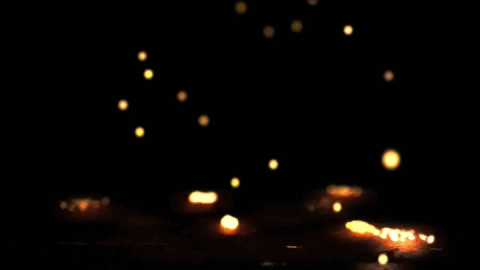 Re-reading about Patrick Geddes and the Edinburgh Social Union took me to a quote about the establishment of the first student halls of residence here in Edinburgh:
"Each settlement is a sort of co-operative society, a kind of Anarchist community, innocent of regulations. Each member is, or should be, guided by a law within himself, not one imposed from without." (Edit Magazine)
and the importance of green spaces in his work in the Old Town:
"…gardens were an important feature of his social experiments and town planning initiatives. He believed that gardens and green spaces were essential for:
Encouraging people to be active and to be outdoors
Producing local food
Brightening up and improving the local environment
Community cohesion
Learning about bio-diversity, life forms, and the changing seasons
Taking responsibility and stewardship for the local environment" (Patrick Geddes, 1854 – 1932)
Jim Groom's Tweet from the PressEd Conference pops right back into mind…
For me, WP has been that green space on the web. The small plot of internet I can manage, build on, and share without having to sell my soul to the data consuming services that everywhere encroach on our online lives #pressedconf18 https://t.co/UWKIYlahMO pic.twitter.com/60vztpEt2d

— Jim Groom (@jimgroom) March 29, 2018
Mozilla will publish the 2018 edition of their Internet Health report on 10 April 2018, which I fully expect will detail the various grim realities that we're already all too aware of about the open web as an environment:
"More people are opening their eyes to the real impact the internet has on our societies, economies and personal well-being. Together, we are beginning to look at the health of the internet as not just a technical issue, but a human one." (Get ready, the 2018 Internet Health Report will be released on April 10)
Geddes built on Frederic Le Play's concept of "Lieu, Travail, Famille" in his thinking about regional and town planning, and coined "Place, Work, Folk". Very crudely put, place acts upon people through geographic/environmental processes, and people act upon place through economic/participatory processes. People and place are linked through work (gross over-simplification). As we put in place a WordPress blogging service here at Edinburgh, and as I consider more generally our landscape of ed-tech and its relationship to the web at large, thinking in these sorts of environmental terms seems increasingly useful, if not obligatory.
A deeper dive is required when I have the capacity and some more clarity.
********
For as much as this post is a short reminder to myself to pull these threads together properly at some future point, it's also perhaps a love letter to the city that grounds me and inspires me, in a time when I need some solace and comfort. I work in the shadow of the Old Town of Edinburgh with Geddes' Observatory Tower (now the Camera Obscura) on the skyline. These ideas and concepts are also my lived environment; my place of work and folk.