A conversation on Friday night threw me back over the weekend into reminiscences of growing up on the Fife coast and how much I like being around water. I live not far from the coast now in West Lothian – a few miles only – but it's quite a different coastline. Mud-flats and a large oil refinery. I visit the loch in Linlithgow fairly regularly, but don't get out onto coastlines as much as I would like to.
Living close to the sea until I left home at 17 I grew up in and on water. Apparently my mother took me swimming well before I was even out of nappies. Less than 1 year old and I was bobbing about in a warm pool somewhere. Aged 5 I was enrolled in swimming classes at Balwearie High School. This remains hilariously funny since Ewan wrote the Wikipedia article for Margaret Aitken, the great witch of Balwearie. Yes, I do float very well.
From the age of 11 to about 14 I swam competitively, training 5 or 6 times a week. That fell away when I damaged my knee and also had to knuckle down for my first set of serious school exams. I went to life-saving classes for about a year after that – just to keep my hand in. I didn't sit my formal life-saving exams because at 15 I couldn't have picked up work as a lifeguard. By that point I was sailing more regularly anyway.
The first boat I ever sailed on is the yacht in the foreground below. Her name is Solace and my step-dad built her in Devon. She is a bilge-keel, 27 foot smooth-sailing girl. Built for comfort and not speed. We went on family trips out into the Forth. Turns out my mother suffers from sea-sickness quite badly. Turns out I don't. Sadly Solace moved on over a year ago now. Family circumstances are different and she hadn't been sailed in quite some time. She's gone north to Dundee and a new life on the Tay.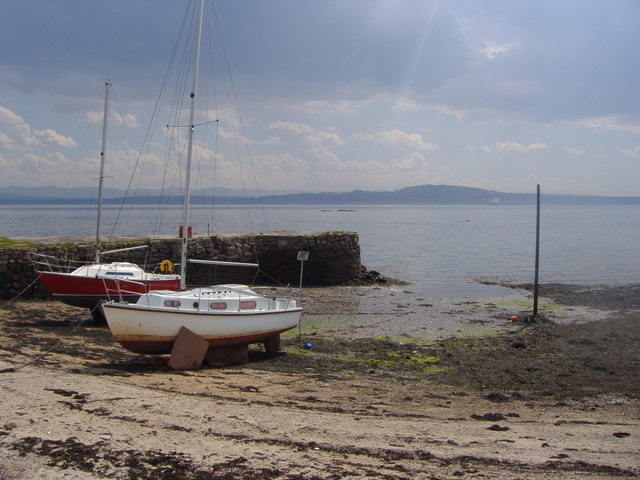 My step-dad was keen to encourage me and I took lessons, learning to sail Optimists, Toppers, GPs, and Wayfarers on the freezing waters of the Forth. Through this I met my friend Kirsty, who had "Volante" (a Mirror, which is a pretty stable 2 person dinghy). Together we sailed all over Scotland in the Mirror Travellers series – an annual competition with races at clubs across the country. Weekends away camping and sailing. As an addendum, Kirsty remains one of the most inspirational people I have ever known. She has cerebral palsy which affects her legs mostly. We adapted our style back then to accommodate her needs. She continues these days to train young sailors, competes in open water swimming events and represents Scotland in swimming through Scottish Disability Sport.
I stopped sailing pretty much as soon as I left home. I didn't have the money to travel back at weekends, and a new life with different possibilities was starting somewhere else.
By far and away I prefer sailing on open waters rather than in-shore lochs. I still like the feeling of space and water stretching out to the horizon. Sailing on the Forth could be a little dicey at times though, and the water is so cold it would wind me when I fell in.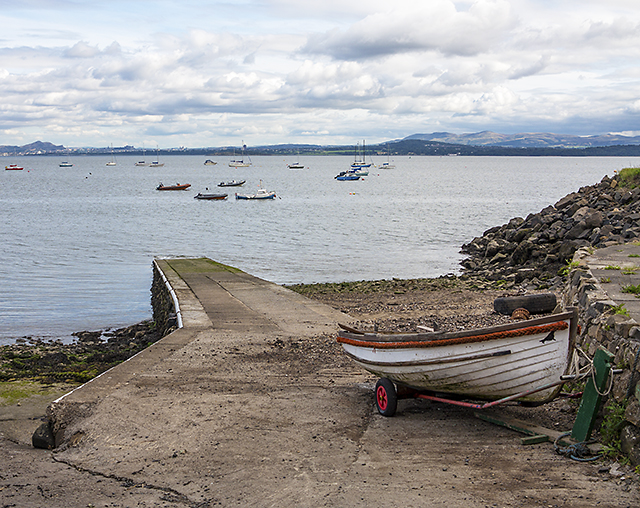 The last bit of sailing I did was a few years ago; a long weekend out of Oban on the tall-ship "Lady of Avenel". Memorable moments are learning to tack her, hanging off the bow-sprit, and waking to see a pod of dolphins playing in the early morning in a bay round the bottom of Mull.
Growing up on a coast, I spent a lot of time walking it too. A lot of coastline that is developed now wasn't then. Two favourite spots were the 12th century kirk at St Bridgets and Braefoot point.
One day perhaps I'll live by the sea again. Friends in New Zealand are constantly trying to tempt me. For the meantime I'll need to make do with holidays, like last Christmas at Mataikona and Paekakariki.